Blood Drive
Blood Drives: Give the Gift of Life
Each year the Temple Emanu-El Brotherhood conducts two blood donation drives, one in the Spring and one in the Fall.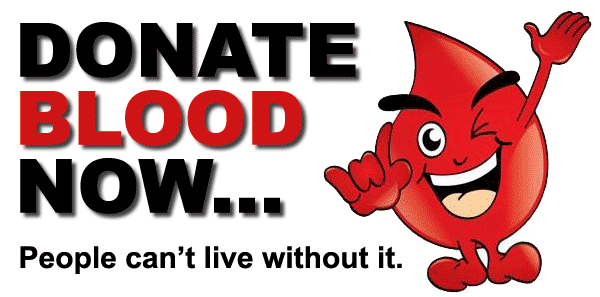 Today, less than five percent of the population gives blood, yet nearly 90 percent of our population will need some blood product before reaching age 72. There is no substitute for blood. It cannot be made or manufactured. The only source of providing blood to patients who need it is for caring individuals to give it.

Texas members of America's Blood Centers are issuing an unprecedented joint appeal for blood donors. While inventory levels vary across the state, severe shortages have disrupted non-emergency schedules. Dallas has been particularly affected by increased patient needs over the summer, the explosion in West, and coupled with challenges arising from recent donor travel restrictions imposed by the Food and Drug Administration (FDA).
Our Jewish tradition reminds us that while only God can create life, God has charged humans with doing everything possible to preserve it. "I have put before you this day life and death. Choose life that you and your children may live" (Deuteronomy 30:20). We call this pikuach nefesh, and it is a value that supersedes any but devotion to God.

The reason for Brotherhood's two annual blood drives is to give everyone an opportunity for two mitzvahs. The first time you donate, you provide LifePlan coverage for yourself and your dependents for one whole year. Lifeplan covers the total blood service of whole blood components used by a donor or beneficiary in hospitals or medical facilities served by Carter BloodCare for a whole year following the most recent blood donation. Then, at the next blood drive, we hope a donor can provide a LifePlan for another who can not give blood. This is really the supreme mitzvah.
When you donate blood, you give less than a pint. The average adult body contains ten to twelve pints of blood. Your body makes new blood constantly and the volume you give will be replaced within hours.

After donating blood, most donors feel great -- both physically and emotionally! Eating a full meal within four hours before donating reduces the chance that you might feel light-headed. Drinking beverages before and after donating also helps your body replenish lost fluids.
A routine whole blood donation takes only about ten minutes. Your entire donation appointment will take about forty-five minutes to one hour; this includes time for registration, mini-physical, donation, and snacks.
Please sign up to donate blood at a time most convenient for you. Schedule your time on Sunday, November 13, 2016, inLinz Hall at Temple Emanu-El by doing the following:
The only information we will need from you in advance is your name, phone number, and desired appointment time. We can then provide you a scheduled time and minimize any waiting.
Additional information about the need for blood and the process of donating blood can be found at the Carter BloodCare web site.